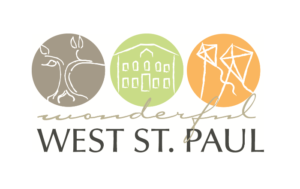 Website Rural Municipality of West St. Paul
RECREATION ASSISTANT
Start Date: November 2023
Salary: Dependent on Qualifications
Closing Date: Open until filled
Job Type: Full Time (40 hours per week)
The Recreation Assistant, working under the supervision of the Recreation Director, will assist with the day-to-day operations of the West St. Paul Recreation Site and the various programs, events and rentals occurring in the facility. The Recreation Assistant will support and assist with the facilitation and expansion of recreation and leisure services for residents of the RM of West St. Paul.
For a full list of responsibilities and qualifications please visit www.weststpaul.com.
Position will remain open until a suitable candidate is found.
Submit applications marked "Application for Recreation Assistant" to:
Lainie Shaw, CMMA
Municipal Legislative Officer
RM of West St. Paul
3550 Main Street
West St. Paul, MB R4A 5A3
Fax: 204-334-9362
Email: moc.l1695910425uapts1695910425tsew@1695910425nimda1695910425
The RM of West St. Paul wishes to thank all candidates for their interest in this position, however, only those individuals considered for an interview will be contacted.