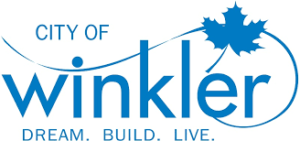 Website City of Winkler
HR Generalist
WINKLER, MB, CANADA .
The City of Winkler's mission is to provide supportive, collaborative, and professional services that address the needs of a diverse demographic, enhance quality of life, and provide long term sustainability.  In order to provide these services, we must select and retain employees that share this vision with us.
We are looking for someone that holds HR experience and would like to make an important contribution to their local community.
Reporting to the HR Manager, the HR Generalist will be someone who works harmoniously in a team position with other staff and contributes to a positive culture in the workplace.
KEY DUTIES & RESPONSIBILITIES:
·        In consultation with the HR Manager, leads recruiting and staffing activities including facilitation of hiring process, identification of potential candidate sources, screening/interviews, and reference checking.
·        Under the direction of the HR Manager, oversees employee onboarding.
·        Assists the leadership team with performance management tracking and administration.
·        Supports leadership team in identifying, learning and development opportunities, resources, programs, and tools to support employees' development.
·        Establishes and conducts orientation and training programs.
·        Maintains and updates job requirements and job descriptions for all positions.
·        With support from the Payroll Clerk, coordinates compensation and benefits activities such as, merit increases, tuition reimbursement, compensation analysis, and job evaluation.
·        Understands local market conditions to ensure fair and equitable pay practices.
·        Maintains a working knowledge of Employment Standards, as well as safety policies and regulations.
·        Provide administration of internal staff communications in the form of staff newsletters
MINIMUM REQUIREMENTS:
·        Some experience in the delivery of human resources services in a combination of areas such as recruitment and selection, employee/labor relations, and classification and compensation.
·        Post-secondary education specializing in human resources; or an equivalent combination of related education, training and experience may be considered.
·        Experience creating HR processes, practices, and policies.
KNOWLEDGE/SKILLS/ABILITIES:
·        Effective critical thinking and problem-solving skills.
·        Demonstrated initiative with the ability to lead change, gain consensus, and credibility.
·        Able to make sound decisions and evidence-based recommendations to the HR Manager.
·        Effective written and verbal communication skills with individuals at all levels of the organization, with good presentation skills.
·        Demonstrated judgement and discretion when dealing with sensitive and confidential information.
·        Excellent working ability with Microsoft Word, Excel, PowerPoint, and Outlook required.
·        Exceptional attention to detail.
WORKING CONDITIONS:
·        Full-time, permanent position
·        37.5 hours per week
·        Employer contributed benefits and pension packages
·        Vacation and sick time
HOW TO APPLY:
·        Apply at www.livewinkler.ca
·        Position will be open until filled.
We appreciate all applications. However, only those considered for interviews will be contacted.
Disability accommodations available upon request.
Compensation: $26.85 – $35.35 per hour