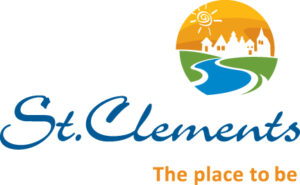 Website R.M. of St. Clements
The Rural Municipality of St. Clements is looking for a Communications Officer to join our team. The ideal candidate will be enthusiastic and personable, with great communication skills.
The Communications Officer is responsible for outgoing public communications, including website and social media management, email blasts, event promotion, advertising, communications planning, media releases, public education, graphic design, internal and external newsletters, photography, speechwriting, report writing and data analysis, PowerPoint presentations, developing and managing public engagement, serving as tourism point person including participation in local destination marketing organizations. The Communications Officer works closely with the CAO and collaboratively with other staff and council.
Required Qualifications
·         Strong written and oral communications skills
·         Strong long term planning skills
·         Well organized and detail-oriented
·         An understanding of the public engagement process
·         Team player that can work well independently
·         Manages time effectively to meet timelines
·         Fluent in Microsoft Office, WordPress Content Management System, and Google maps
·         Familiar with Facebook and Twitter management
·         Graphic design skills
·         Fluency in Adobe InDesign, Photoshop and Illustrator, Mail Chimp, Survey Monkey
·         Diploma in Creative Communications or other post-secondary communications training
An equivalent combination of education, experience, skills, knowledge and abilities may be considered.
This is a full-time position. The RM offers a comprehensive compensation and benefits package. Travel may be required for meetings, conferences or training. Some evening work may be required.
Qualified candidates are invited to submit a cover letter and resume to:
Deepak Joshi, Chief Administrative Officer
1043 Kittson Road
Box 2 Group 35 RR 1
East Selkirk, MB  R0E 0M0
Email: moc.s1699384718tneme1699384718lctsf1699384718omr@o1699384718ac1699384718
Applications will be reviewed as early as November 7, 2023, however the posting will remain opened until a suitable candidate is located.
While the RM thanks all applicants, only those considered for an interview will be contacted.